Wander beyond New York City's Museum Mile to experience some of the city's lesser known — but no less fascinating — art collections.
Museums are a big part of what makes New York City so culturally rich — and there's far more to explore outside the orbit of stately Museum Mile. If you've knocked off all the guidebook mainstays, consider a deeper dive into museums whose existence might even surprise some locals. Less trafficked than the household names, these spaces collect offbeat artifacts, preserve historic homes, explore the material culture behind movies and TV and much more.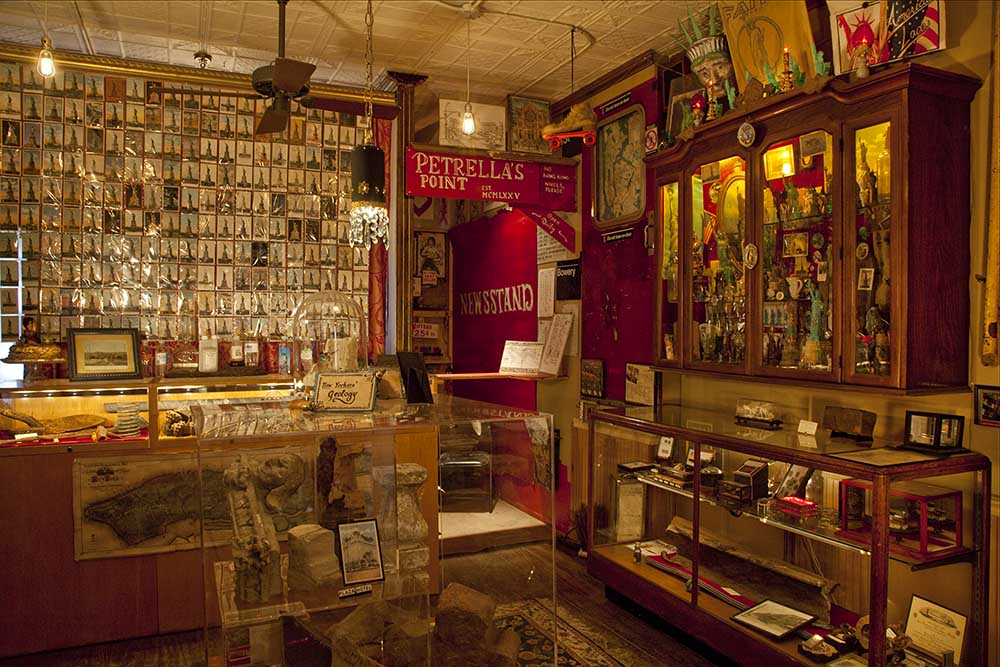 With that, here's an insider's guide to nine institutions adding color, context and doses of quirk to the city's elaborate cultural weave.
370 Metropolitan Avenue / Williamsburg
Starting out as a window display created by its founder, Dave Herman, the City Reliquary has evolved into a small-but-teeming museum and shop dedicated to exhibiting bits and baubles from New York's storied past. The permanent collection includes paint chips from the L train platform, China cabinets stuffed with Statue of Liberty figures, World's Fair memorabilia and gold subway tokens. Rotating shows of community collections — Metropolitan Transit Authority memorabilia or World War I photo postcards — highlight the quirks of local New Yorkers. The non profit also hosts concerts, film screenings and even an offsite tour of New York's infamous and otherworldly Dead Horse Bay.
While you're in the neighborhood: Stroll over to the Four Horsemen (295 Grand Street), a wine-centric bar and restaurant from LCD Soundsystem founder James Murphy.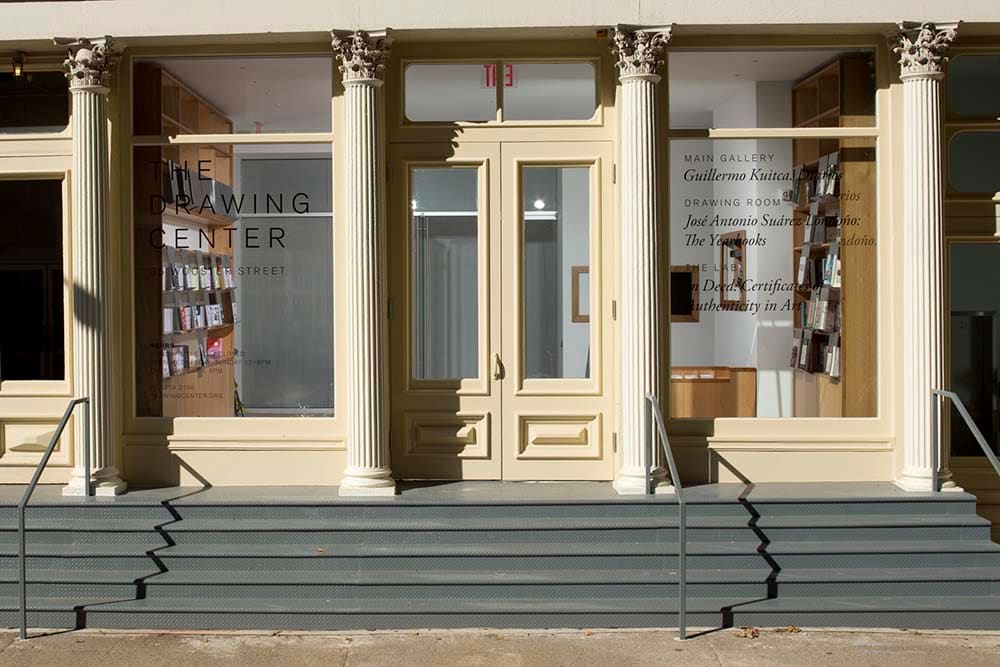 35 Wooster Street / SoHo
You'll want to grab a sketchbook of your own after visiting this bite-sized museum dedicated to contemporary and historical drawings. Each exhibition is devoted to a single artist, providing a deeper look at the breadth and style of a medium sometimes sidelined in favor of showier paintings or grand sculptures. This museum will get your mind back to basics and, as the only museum of its kind in the country, you can't help but be intrigued. The intimate scope of the space will leave you feeling fulfilled without multi-exhibit museum fatigue.
While you're in the neighborhood: Head three blocks over to Black Tap (529 Broome Street), home of the towering milkshakes that launched a thousand social media posts.
36-01 35th Avenue / Astoria
A love letter to celluloid, digital and anything in between, this is a must-visit stop in Queens for film buffs — and Muppets obsessives. A permanent exhibition dedicated to Jim Henson showcases his work behind the Muppets, Sesame Street and basically every other cultural touchstone from your childhood. The museum's core exhibition takes visitors deep into the process of making movies through artifacts, projections of early kinetoscope films and playable video games. It also screens more than 400 films every year.
While you're in the neighborhood: Indulge your inner cookie monster at the bakery Chip NYC (30-06 34th Street).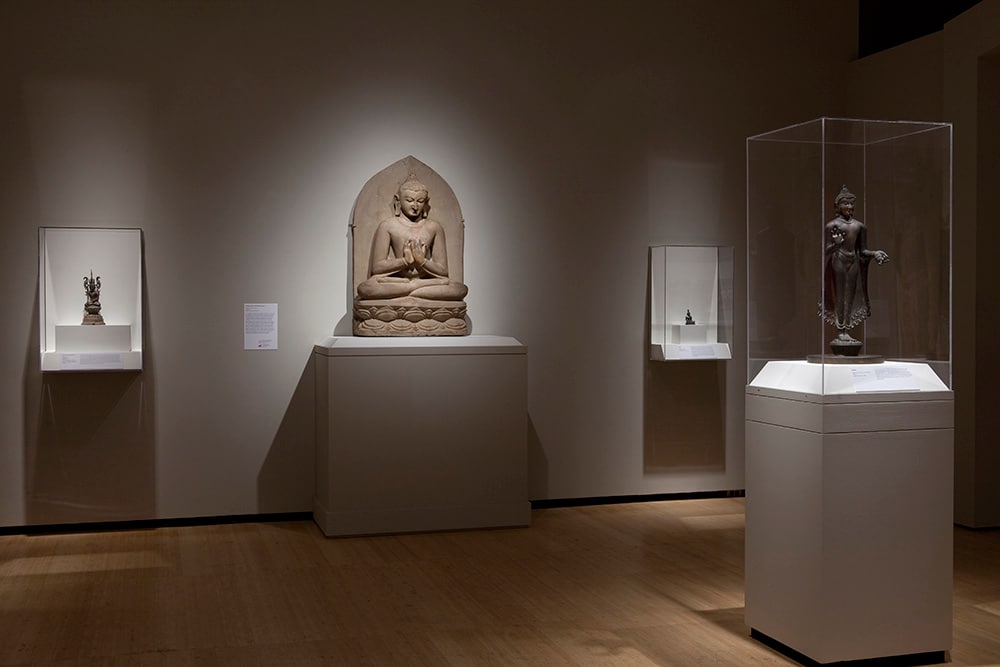 725 Park Avenue / Upper East Side
This beautifully designed gem focused on traditional and contemporary Asian art is built around a 300-work permanent collection — courtesy of John D. Rockefeller III, who founded the Asia Society in 1956 — that ranges from Indonesian textiles to Tibetan paintings and more. The tranquil space, complete with a seasonally driven, Asian-inspired café, is both educational venue and oasis from the city outside.
While you're in the neighborhood: Walk two avenue blocks west and you'll find yourself at the 72nd Street entrance to Central Park.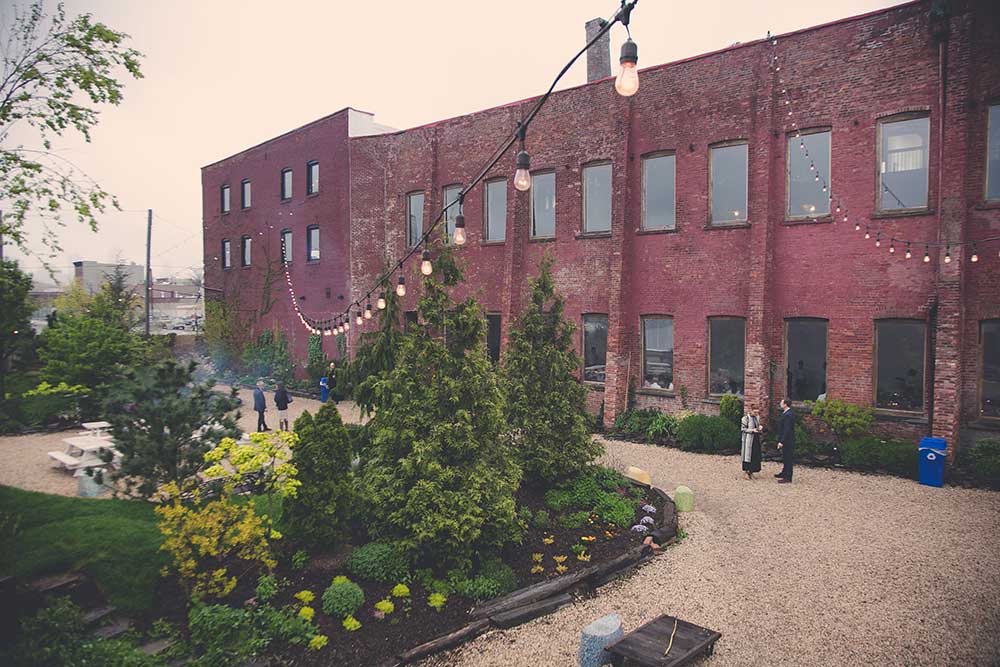 54 Pearl Street / Financial District
Cracking open a history book is far less fun than experiencing the stories. Walk the walk of George Washington himself at this Revolutionary War-era museum with recreated spaces like the public dining room where the general gave his farewell address to his officers. An exhibition titled Confidential, running through 2019, spotlights the secret agents of the American Revolution. Downstairs from the museum is a historic pub, the perfect venue for a toast to the past, present and future.
While you're in the neighborhood: Wander around the corner to The Dead Rabbit (30 Water Street) for some of the most inventive cocktails in this city — or really anywhere.
159 Pioneer Street / Red Hook
Founded by the artist Dustin Yellin, Pioneer Works is a multi-disciplinary playground in the best sense, and is meant to foster community across art, technology, music, science and education. Forward-thinking exhibits have included immersive light sculptures from Anthony McCall, intimate portraits by photographer Nan Goldin and the 'Afro Greco' series of paintings from Brooklyn hip-hop artist Fred Brathwaite, a.k.a. Fab 5 Freddy. Check out the monthly Second Sundays event series with open studio visits and live music.
While You're in the Neighborhood: Try some of the best lobster rolls in the city two blocks away at Red Hook Lobster Pound (284 Van Brunt Street).
101 Spring Street / SoHo
Step inside the mind and milieu of the influential 20th-century sculptor Donald Judd by booking a tour of his former home and artist's studio. The space opened to the public in 2013, and all five floors of the cast-iron corner building (once a garment factory) display works from Judd's personal art collection with work by Dan Flavin, Claes Oldenburg and Marcel Duchamp amid the domestic family-household trappings. The artist bought the building before decamping to the West Texas town of Marfa, which Judd put on the art-world map. While it's necessary to book one of the intimate tours in advance, this space is still far more accessible than remote Marfa.
While You're in the Neighborhood: Jack's Wife Freda (224 Lafayette Street) is a charming cafe where you'll sit cheek to cheek with fashionable locals noshing on the Mediterranean-inspired menu.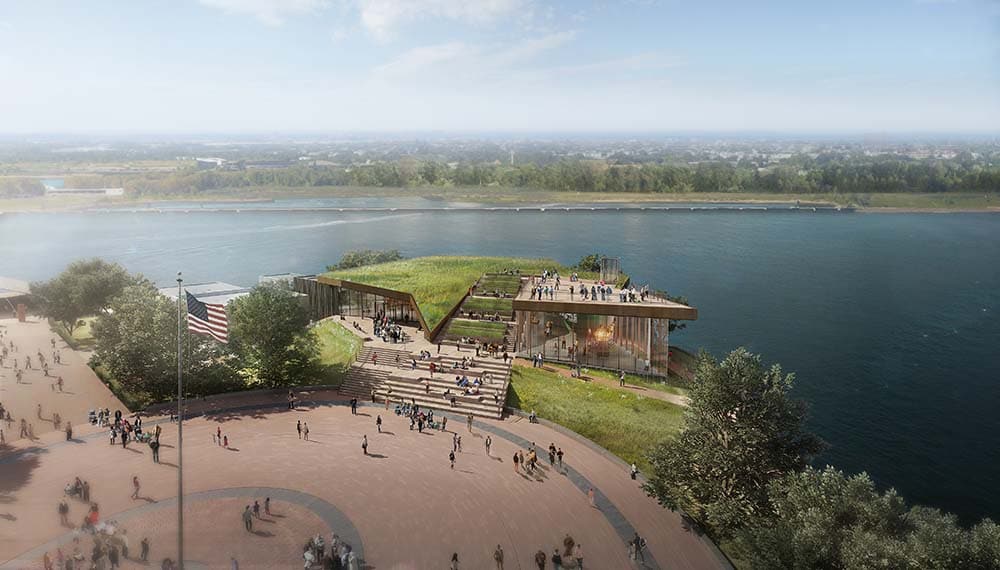 On the horizon
A consummate insider is always on top of what's next. Here is a museum, a park and an arts space coming soon to New York to keep an eye out for.
The long-in-the-works new Statue of Liberty Museum is set to debut in 2019, with an immersive theater and the statue's original torch.
They're calling it the world's first underground park. Projected to open in 2021, this abandoned former trolley terminal in the Lower East Side will harness solar technology to bring coveted green space to a very un-green neighborhood.
Informally known as "Diller Island," nicknamed for its pioneering financial backer, this future performing arts space on the Hudson River seems to be back on track. The cultural island plans to float in the pier and includes a park and performance center.